Whether you live in AZ and are planning a weekend getaway or you are visiting from out of State, you will be pleasantly surprised by the amazing places you can go birding in AZ! If you are the type that prefers to camp during your birding adventures, this resource is for you.
In this guide to the 10 Best Places to Camp and Bird Watch, you will learn the most popular places to go and the closest campgrounds to those locations.
Amado Territory Ranch
The Amado Territory Ranch sits on 17 acres of riparian habitat, backed up to the Santa Rita Mountains. A year round birding destination- the environment is alive with Vermilion Flycatcher, Broad-Billed Rufous Hummingbird, Lesser Nighthawk, Cooper's Hawk, Northern Cardinal and Rednaped Sapsucker.
Southern Arizona has the 2nd largest bird species habitat in the world (second only to the Amazon), with more than 200 species of birds.   Three of the top 10 bird watching areas in southern Arizona are just a short drive from the Amado Territory B & B. Enjoy a day of birding, then relax on the patio, watching as the sun sets on the mountains.
The Ranch also includes the Amado Territory Inn B&B Inn, restaurant, artists studio, and more. Enjoy an exquisite, yet affordable lunch or dinner at the Firefly Restaurant in the town of Amado.
The Inn is a popular place to stay when you are bird watching here, but to stay true to this article, one of the closest campgrounds is Bog Springs located in the Coronado National Forest. You will love that from your campsite you'll be surrounded by lush grasslands, thick oak, and conifer trees.
To camp it is $10 per vehicle and day picnicking is $10 a day as well. There are no RV hook ups and you must bring your own firewood. Drinking water, tables and toilets are available.
For more information, call Nogales Ranger District 520-281-2296.
Boyce Thompson Arboretum
Boyce Thompson Arboretum is truly a gem in the town of Superior- a world class place to experience the AZ landscape and to go bird watching. There are 392 acres and 3 miles of trails of which to see over 3,900 different species of plants. Over 270 species of birds have been spotted here including the Gila Woodpecker, American Coot, Anna's Hummingbird, Thrashers and Warblers. Founded in the 1920's by William Boyce Thompson, this botanical garden is the oldest of it's kind in AZ. There is always something going on this Arboretum- join any of the guided tours and events that are taking place on a weekly basis. These include bird walks, photography, Plants of the Bible Lands and even live music. An additional place you may want to go is to the World's Smallest Museum which also boasts the largest Apache Tear.
The nearest camping near Boyce Thompson is conveniently located right in Superior! The Box 8 Ranch campground is comprised of 25 acres providing access to four-wheeling, hiking, biking, and horse trails. This campground can accommodate dry, overnight or extended camping-both tent and RV. Box 8 Ranch has horse corrals, a swimming pool, restrooms, RV Sewage Dump Station, and even bicycle shuttle services to local trails. If want to camp for free, Oak Flat Campground is east of Superior-4 miles on US Highway 60.
Buenos Aires National Wildlife Refuge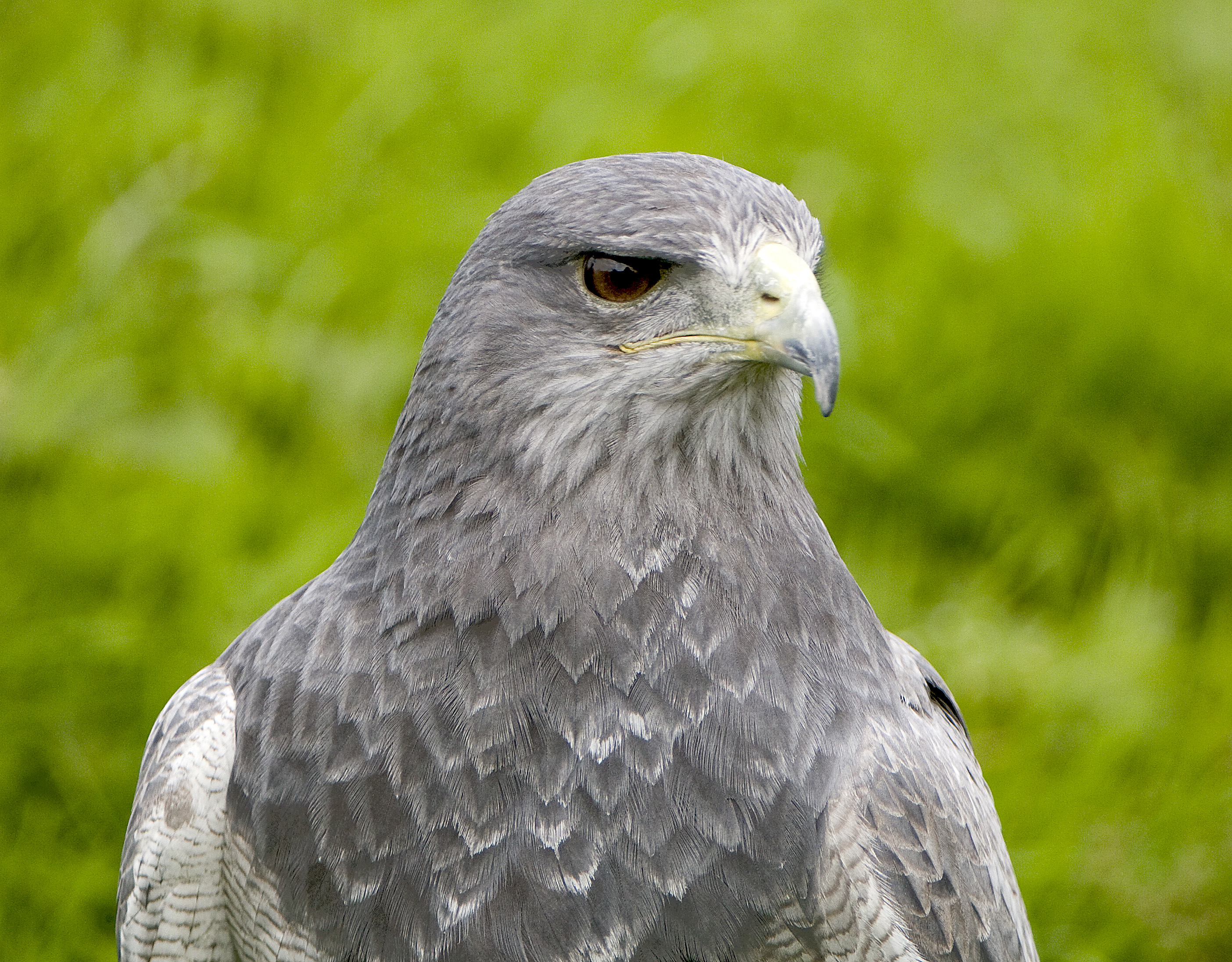 Established in 1985, this refuge in the Coronado National Forest is comprised of 117,464-acres where distinct groups of plants and depend on each other in a biotic community. Visitors can enjoy the beautiful scenery consisting of semi-desert rolling hills of grasslands, wetlands, mesquite & sycamore-lined streams. An interesting fact is that this refuge is 1 of 565 that make up the National Wildlife Refuge System, a network of public lands and waters set aside for the benefit of wildlife and your enjoyment!
Also located in this refuge is Brown Canyon where 200 million year-old volcanic rocks provide a home to a variety of plants and animals which have evolved within this sky island ecosystem. For birding, you'll want to visit the areas along Arivaca Creek and Arivaca Cienega.  In this ecosystem, you'll find a mix of marshland, cottonwoods, hackberry and mesquite groves.
These wetlands are home to more than 325 birds including: Masked Bobwhite Quail, Southwestern Willow Flycatcher, Vermilion Flycatcher. , Oriole, Gray Hawk, Black-bellied Whistling Ducks, Kingbirds, and even Green Kingfisher. If you with friends or family that are not birders, there is still plenty to keep them entertained.
Other activities include wildlife watching , wildlife photography, hunting, fishing, and special wildlife-related events. A primitive road 26 miles on FR 39 will take you to Arivaca Lake- a dispersed free campground that has a toilet and boat ramp. This 90 acre lake was built by the AZ Game and Fish- home to bass, catfish, and blue gill.
This area also makes a great place for birdwatching and relaxing in the quiet of the rolling grasslands and distant mountains. If you have an RV and don't want to drive on dirt, the LA Siesta Campground is located right in Arivaca.
Las Luganas de Anza
Las Lagunas is located in Nogales, AZ and is considered to be the last remaining wetland on the upper Santa Cruz River. You'll be sure to enjoy this park like setting lush with plants, picnic tables, groves of trees, garden area for kids and a tranquil pond that has a duck blind, boardwalk, benches and a floating dock. Most of the birds you will see at Las Lagunas pass through these wetlands when migrating north in summer and south in winter.
In the dry Sonora desert, these wetlands are a welcoming place and home to over 200 species of birds including Abert's Towhee, Barn Swallow, Belted Kingfisher, Black Hawk, Gray Hawk, Willow Flycatcher, Green Kingfisher, and the Ringed Turtle Dove to just name a few. According to the Mexican Highlands Region Chapter for the Sonoran Joint Venture, many of the birds here are listed as "Species of Concern" and "Stewardship Species".
This area used to be a dumping ground for a drive-in theatre and warehouse. When the drive-in was torn out, the concrete was placed into the wetlands.. Fortunately, Cabot Sedgwick purchased the land with the vision of restoration. By 2009, Tony Sedgwick (Cabot's son) began work to fulfill his father's dream.The Las Lagunas de Anza Wetlands is open Dawn til Dusk every day and has events and celebrations throughout the year.
The White Rock Campground is a short distance from Peña Blanca Lake which is located in Pena Blanca Canyon (Pajarito Mountain foothills of Nogales). The campsites are located along the banks of Pena Blanca Creek and is very popular during the summer months. There are thirteen campsites in the Upper White Rock that can be accessed from Forest Road 39. Two others are in the Lower White Rock and can be accessed from the road that leads to the lake. Open year round, the camping/picnicking is presently $10.00/day. You can bring your RV, but it must be less than 22 feet.
There are no RV Hook ups, or water and picnic tables and toilets are available. You can bring your dog and it must be kept on a leash. There is a paved boat launch ramp-only electric trolling motors are allowed.  For more information, contact the Nogales Ranger District 520-281-2296.
Madera Canyon
Madera Canyon is one of the most famous places for bird watching in the United States.  This Canyon is located in the Coronado National Forest 25 miles South of Tucson. A beautiful riparian environment with mesquite, juniper-oak, and pine forests is home to over 250 species of birds. These include 15 species of Hummingbirds, Elegant Trogon, Elf Owl,, Sulphur-bellied Flycatcher, and the Painted Redstart. One place to begin your bird watching adventure is along the trail system starting from the Madera Canyon Picnic area. A day pass is $5, or you can purchase a weekly pass for $10.
The Friends of Madera Canyon website has more in depth information on locations and the birds in those areas to help you have a the best birding experience. You are not able to camp at the Madera Canyon Picnic area, however Bogs Spring Campground is not too far away and again, is a convenient place to camp. Camping is $10 per vehicle and day picnicking is $10 a day as well. There are no RV hook ups and you must bring your own firewood. Drinking water, tables and toilets are available. For more information, you can contact the Nogales Ranger District- 520-281-2296
Patagonia Lake State Park
Patagonia Lake State Park is a 265 Acre Lake between City of Nogales and the town of Patagonia. Birds spotted at this park include Great Blue Herons, Turkey Vultures and Tanagers. For the most recent sightings, you can download this list of birds.
Adjacent to the park is the Sonoita Creek State Natural Area- where more than 275 resident and migratory bird species have been sighted.  Bird walks are free with park admission: Mondays & Fridays at 9am, November through mid-April. Pontoon boat tours are also available.
Also in this vicinity is the Patagonia-Sonoita Creek Preserve- a nature conservancy that has over 300 species of birds. As you walk along the perennial streams, you have a chance of seeing the Canyon Towhee, Inca Dove, Vermillion Flycatcher, Black Vulture, and several types of Hummingbirds. The best months to see birds in this area are March through September.
If you bird watch at Patagonia Lake State Park, then it makes sense for you to camp here too. This is a beautiful State Park with a lot to do for your entire family. Play in the water, learn about the desert plans and wildlife or go for a hike.  There are 105 developed campsites which include a picnic table, fire ring/grill, parking for two vehicles. Select sites have ramadas.
Some of the sites have up to 50 am voltage. The campsites lengths are varied, but can also accommodate any size RV. If you really want exclusion and privacy there are 12 boat in only campsites which have a picnic table, fire ring, and a few that have portable restrooms. If you do not have a boat, you can rent one from the Patagonia Marina and Boat Rental.
Campsite reservations are available online or by calling the Arizona State Parks Reservations Desk at (877) MY-PARKS.
Ramsey Canyon Preserve
The 380-acre Ramsey Canyon Preserve is considered the "Hummingbird capital of the United States". The Sierra Madre of Mexico, Rocky Mountains and the Sonoran and Chihuahuan deserts overlap leading to a very rare biological diverse environment ranging from semi-desert grassland to pine-fir forests.
The Huachucas Mountains and the surrounding grasslands form what is called a "sky island" which provides a varied habitat for birds and wildlife. Along Ramsey Creek, lush wooded areas of sycamores, maples, and columbines grow and then within a few feet away there are cacti, yucca, and agave.
The high canyon walls also provide a cool enough environment for black bears and the threatened Chiricahua Leopard Frog.  From April -September you can enjoy the spring and fall migration as well as the nesting season which are considered the best months for birding here. In addition, during May- July, you are likely to see the Arizona Woodpecker, Mexican Jay, Whiskered Screech Owl, Bridled Titmouse, Elegant Trogon, Elf Owl, and Hebatic Tanager to just name a few.
One of the nearest campgrounds is Lakeview Campground in the Sierra Vista Recreation Area. This area comprises several mountain ranges which are divided by rolling hills and grasslands. You will find an extensive network of trails which provide direct access to the Huachuca Mountains and the Miller Peak Wilderness.
This campsite overlooks Parker Canyon Lake and the sites are spread out among oaks and junipers. There is a five mile trail that goes around the lake with benches and interpretive signs. You may spot Bald Eagles and Osprey as well as Coues white-tailed deer or Coatimundi.
These campgrounds are open year round and is $10 a day. The max length for a camper is 36' and there are no utility hookups. There is drinking water and toilets available. For more information, call the Sierra Vista Ranger District- (520)-378-0311.
Slaughter Ranch
The Slaughter Ranch is a National Historic Landmark in Douglas, AZ. Now a museum dedicated to "Texas John" Slaughter who was once Sheriff of Cochise County.
This museum includes an old adobe ranch house, ice house, wash house, granary, commissary and car shed. Cool off under the shade trees overlooking the house pond stocked with endangered Yaqui topminnow, Yaqui chub and Yaqui catfish. The grounds also have park benches and tables for an enjoyable day of picnicking. I encourage you to read the story about John Slaughter– which has truly earned his legendary status.
Now for the birding in Cochise – is just as much fun! The high mountains and cooler temperatures attract birds to this area all year round. Keep your eyes open for Sandhill Cranes, Falcons, Elegant Trogons, and Hummingbirds.
Based on my research, the nearest dispersed type of camping is Rustler Park Campground. Have peace and relaxation among the Douglas-fir, Ponderosa and seasonal wildflowers. The campsites are scattered to keep from damaging fragile plants. In 2011, there was a fire so the campground needed to be rebuilt. A newer addition are canopies which provide a nice shady spot. This is also considered a great place for birdwatching and wildlife viewing. Black bears are spotted frequently so follow all the rules to keep the bears away.
The campsite opens around the 1st of April every year and closes October 31st. Camping is $10 and day use is $10. Picnic tables and toilets are available and you can bring your RV if it's less than 22 feet. You must bring your own drinking water.
For more information, call the Douglas Ranger District- (520) 364-3468.
Paton Center for Hummingbirds
Located in Patagonia, the Tuscon Audubon Society's Paton Center for Hummingbirds started when Marion and Wally Paton began feeding birds with feeders and plants in the 1970's. When bird watchers starting turning their binoculars at their feeders from the road, the Patons welcomed them into their yard for a closer look. Years later, their "Backyard" has become a world-famous destination to find rare birds of Southeast Arizona. More than 210 species of birds have been seen from this birdwatching paradise including Violet-crowned Hummingbirds, Gray Hawks, Varied Buntings, Thick-billed Kingbirds and many more! The entry is free and the gates are open from dawn to dusk. Donations are accepted for the "Sugar Fund" which helps them to maintain the grounds, feed the birds, and improve habitat.
Since the Audubon Society's Center is located in Patagonia, the closest campground is Patagonia State Park (see Patagonia State Park). If you would rather not pay, then check out the Kentucky Camping Dispersed Area.
Whitewater Draw
If you like Sandhill Cranes, then this place is for you! Visit Whitewater Draw located in Southeastern Arizona (30 miles from Tombstone) to experience the sights and sounds of more than 20,000 Sandhill Cranes. The Cranes stand in the Whitewater Draw's waters overnight to stay away from predators and then fly out each morning to eat. In the afternoon and evening they return to Whitewater Draw. In addition, different types of Ducks, Geese, Herons, Egrets and other shore birds are attracted to this area.
Fortunately, you can also camp for free at Whitewater Draw in designated areas. RV's are allowed, but there are no hook ups. There are vault toilets, picnic tables, and trash bins. You can stay 3 nights consecutively which gives others a chance to camp in the small campground. For more information, visit the AZ Game & Fish Department website.
Summary
Arizona is the place to go in the United States if you are an avid bird watcher.  The beautiful places to camp near these locations is a bonus.   I provided this resource to assist you in your trip planning and make it easier for you to decide where to go.
I do my absolute best to write accurate information- please leave me a comment if you see misinformation.  Also, bird watching enthusiasts have varied opinions on how bird names should be capitalized.  As you can see, I decided to capitalize every single bird name.   If you have thoughts on this- I would like your feedback as well.
Thank you for taking the time to read this article- and have a blast on your next Bird Watching & camping adventure!